Your Clothing Donation in Dallas, Plano, Irving & Surrounding Communities Helps Kidney Disease Patients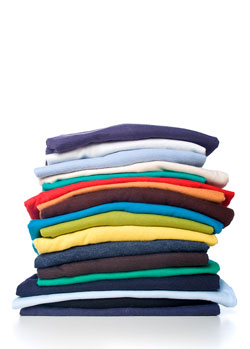 Your clothing donation to American Kidney Services (AKS) helps support the American Kidney Fund, an organization that provides treatment-related financial assistance to patients with kidney disease nationwide. Many of America's 26 million kidney disease patients require frequent dialysis treatments, leaving them unable to work and meet their daily living expenses. Proceeds from your clothing donation provide the necessary funding to patients in need all over the country.
AKS will happily accept the following clothing donation options:
Men's clothing

Women's clothing

Children's clothing

Coats, jackets, and sweaters

Dresses and suits

Shoes

More
Along with your clothing donation, you can also donate a variety of household items, such as small appliances, silverware, glassware, electronics, books, toys, linens, drapes, clocks, decorative items, and much more. Plus, we've made donating easier than ever, with the following convenient ways to donate:
We offer rotational donation pick up services for you to donate clothing and other household items, Monday through Saturday, 6:30 a.m. to dark.

You can schedule a special donations pick up on Saturdays when you need an expedited pick up, have a large quantity of items to donate, or have heavy items, such as tables, dressers, or other non-upholstered furniture items to donate. Please keep in mind that we cannot accept large appliances.

You can donate clothes at either of the Dallas Value World locations on South Buckner Boulevard or Gus Thomasson Road. Store hours are Monday through Saturday, 9 a.m. to 9 p.m. and Sunday 10 a.m. to 6 p.m.
Start making a difference today. Whether you have a clothing donation in Irving, a television to give away in Grand Prairie, or a bedroom set to donate to charity in Plano, AKS is grateful for your assistance. Call us today at (214) 275-8808 or submit an online form for more information.