Convenient Donations Pick Up Service in Dallas, Plano, Irving & Beyond Makes Donating Easy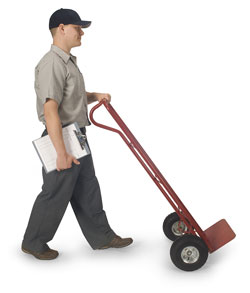 When it comes to donations, pick up services are one of the most convenient ways to ensure that you can contribute to a charitable organization, regardless of your schedule. Boxes of clothing may sit in your garage for months before you remember to drop them off somewhere, or you may be too busy to carve out time to locate a donation drop off. Fortunately, American Kidney Services (AKS) has arranged several convenient pick up options for donors in Dallas, Grand Prairie, Plano, and the surrounding suburbs.
Our donation pick up options include:
Regular donations pick up – Call us at (214) 275-8808 or fill out our online form to be added to our rotational pick up schedule in your area. Our professional, uniformed drivers perform rotational pick up routes throughout greater Dallas six days a week, Monday through Saturday, from 6:30 a.m. to dark. On your scheduled day, simply place the usable clothing, books, toys, electronics, cookware, and other items you wish to donate in bags or boxes clearly labeled with the letters "AKS," and set them outside your home or office. Since your generous donation is tax deductible*, we will be sure to leave a tax receipt.

Special pick up – We happily provide a special donations pick up service on Saturdays throughout greater Dallas for donors with larger items, such as beds, couches, and other furniture. Our drivers can even accommodate donors with unsold items from a single-family or community yard sale. Our special pick up services also are perfect for people who would like an "expedited" pickup, instead of waiting for our regular donation pick up day. Just call us to schedule a Saturday pickup, or submit an online scheduling request. Unfortunately, we cannot accept large appliances as donations.
When you participate in a regular or special donations pick up from AKS, you're taking the first step in supporting kidney disease patients across the country. The proceeds generated from your clothing donationand donations of books, toys, decorative items, silverware, and other household wares, help support the American Kidney Fund, a healthcare charity dedicated to providing direct monetary assistance to patients on dialysis who can no longer meet their financial obligations.
Whether you're cleaning out your garage in Mesquite, reducing clutter in your Carrollton home, or seeking ways to help those in need by contributing to a charity in Coppell, consider donating to American Kidney Services. Contact us today for more information about our donations pick up service.
*To the fullest extent allowed by law.