Donate Your Clothing and Household Items in Dallas, Plano, Irving & Beyond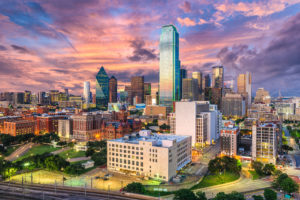 When you donate your household items and clothing to American Kidney Services (AKS), you can be confident that your donation goes to a great cause. Thanks to the help of the American Kidney Fund (AKF), your generous donations of clothing, electronics, books, toys, decorative items, silverware, and other housewares are transformed into direct financial support for people suffering from kidney disease, a condition that affects 26 million Americans. In addition to funding a worthy cause, we also make the process of donating simple. Whether your home or business is located in Dallas, Plano, Grand Prairie, Irving, or a surrounding community in the greater Dallas area, our convenient pick up service makes it easy for you to donate.
AKS currently provides rotational donation pick up services in the following communities:
Dallas
Glenn Heights
Irving
Grand Prairie
Plano
Mesquite
Carrollton
Coppell
Addison
Farmers Branch
Rowlett
All surrounding suburbs
To add your name and number to our rotational pick up call list, simply contact us at (214) 275-8808 or fill out our online form. When we are scheduled to perform donation pick up services in your area, we'll contact you and see if you have a clothing donation or any other items you'd like to donate. Our professional, uniformed drivers complete regular pickups Monday through Saturday, 6:30 a.m. to dark. If you can't wait for a regular pick up, have many items to donate all at once, or have heavy furniture, such as tables, bedroom sets, etc. to donate, submit a form online or call our offices to schedule a special pickup on a Saturday. Please keep in mind that we cannot accept large appliances.
If you're running errands in Dallas and you want to donate items, stop by one of the Value World locations on South Buckner Boulevard or Gus Thomasson Road. They happily accept regular donations during store hours: Monday through Saturday, 9 a.m. to 9 p.m., and Sunday 10 a.m. to 6 p.m.
Donate to AKS today and help provide monetary assistance to kidney disease patients nationwide. Contact us for more information.