Join Our Donation Pick Up Call List In Dallas, Plano, Irving & Surrounding Communities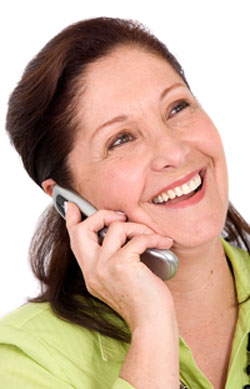 American Kidney Services (AKS) in Dallas offers helpful donation pick up services to make the act of giving simple. When you join our call list, you'll be added to the ranks of many kind donors in Mesquite, Grand Prairie, Rowlett, and surrounding areas, who graciously donate their clothing and household items on a regular basis.
Contact Us For Pick Up
Adding yourself to our call list is quick and easy, and your donations go to a great cause. There are two easy ways to join our donation pick up call list:
Contact us directly by calling (214) 275-8808 and request to be added to our rotational donation pick up list. A few days before our trucks are scheduled to pick up donations in your area, you'll receive a call inquiring whether you have any donations, such as clothing, books, silverware, drapes, decorative items, or other household items.
Fill out our online form to be added to the list, and we'll call you to let you know when our drivers will be in your area to collect donations. Our professional, uniformed drivers complete regular donations pickups Monday through Saturday, beginning as early as 6:30 a.m.
If you would like to schedule an expedited pickup, have a large volume of items to donate, or would like to donate heavy items, such as dressers, tables, and other pieces of furniture, you can easily call or submit an online request to schedule a special donation pick up in the greater Dallas area on a Saturday. Please keep in mind when donating that we cannot accept large appliances.
Drop Off Your Donations
If you would rather drop off your donations, you can do so at one of the Value World thrift department stores in Dallas. Their addresses are:
2223 S. Buckner Blvd., Dallas, TX, 75227
2594 Gus Thomason Road, Dallas, TX, 75228
AKS is a local charity supporting the American Kidney Fund and your tax-deductible* donations help provide direct financial assistance to kidney disease, dialysis, and transplant patients. They also fund important research and educational programs.
Contact us today to start making a difference in the lives of kidney disease sufferers. Add yourself to our donation call list for donations pick up services in Dallas, Plano, Carrollton, Coppell, Addison, and surrounding communities.
*To the fullest extent allowed by law