Our Dallas Charity Helps Kidney Disease Patients Nationwide – Assist Us in Supporting the American Kidney Fund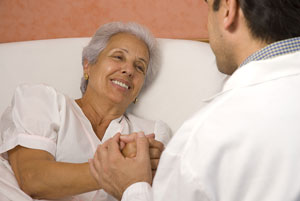 Donating to charity is a meaningful gesture that helps people in need. Many residents of Dallas, Plano, Irving, Grand Prairie, and surrounding communities have generously supported American Kidney Services (AKS) and in turn, have helped countless kidney disease patients across the country.
Since 1996, AKS has supported the American Kidney Fund (AKF) charity, a 501 (c)(3) organization dedicated to fighting kidney disease by providing direct financial assistance to patients and their families, as well as subsidizing educational programs and prevention initiatives nationwide. The essential funding for this cause comes from the proceeds generated through charitable donations of clothing and household items.
We could support any charity, but we proudly stand by AKF. In 2011 alone, this organization:
Was awarded a 10th consecutive Four-Star rating from Charity Navigator, one of the nation's premier evaluators of charities

Directed 97 cents of each dollar raised toward kidney disease-related services and programs

Provided monetary assistance to over 100,000 dialysis patients across the country

Offered residents of 18 cities free kidney disease screenings
Your tax-deductible* donation to our charity means more than you know. When you take time to put together a clothing donation in Plano, or schedule a donation pick up of books, toys, electronics, and other household items remaining after a garage sale in Mesquite, you're doing your part to help kidney patients all over America who are in desperate need of financial assistance. Drop off the items you want to donate at either of two Dallas Value World thrift store locations, request to be added to our convenient rotational donations pick up schedule, or request an expedited pick up. We happily accept a variety of donations from residents of Carrollton, Coppell, Addison, Rowlett, Farmers Branch, and other communities in the greater Dallas area. Contact us today to donate to our charitable ogranization and to learn more about how your donations to charity benefit kidney disease patients.
*To the fullest extent allowed by law