Donate in Wylie, TX – Take Advantage of Free Donation Pickup Services from AKS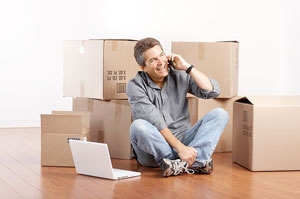 If you have items lying around your home or business in Wylie, Texas, that you want to donate to charity but don't have the time or resources to take those goods to a donation center, then American Kidney Services (AKS) can help. Our charitable organization picks up donations in the area free of charge, giving local residents an opportunity to donate items and support a great cause without being burdened with having to transport those goods to another location. All you have to do to take advantage of our complimentary donation pickup services is call us or use our online form to schedule an AKS driver. We conduct donation pickups in Wylie, TX, and the surrounding area Monday through Saturday from 6:30 a.m. until dark.
You can donate a wide variety of items to our charity, including:
Men's, women's, and children's clothing and shoes
TVs, DVD players, and other electronics
Non-upholstered furniture, such as bookcases and bedroom sets
Cookware, glassware, and silverware
Toys
Books
Home decor
Antiques and artwork
Cookware, glassware, and silverware
And more
Donations to AKS benefit people with kidney disease, an illness that affects roughly 31 million men, women, and children in the United States. Donating goods our charity generates funds that support programs of the American Kidney Fund, which provides direct financial assistance for treatment-related expenses to kidney disease patients in need.
Donate today and make a difference in the lives of people battling a life-threatening illness. We encourage residents of Wylie, TX, to contact us often to donate, and to join our call list.