Schedule a Donation Pickup from Your Irving, TX, Home and Support Kidney Disease Patients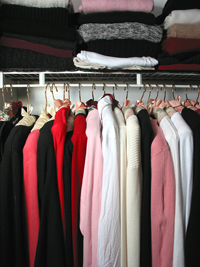 Making a donation to charity shouldn't be difficult, and that is something American Kidney Services (AKS) understands. That's why our charitable organization offers complimentary donation pickup services in Irving, Texas, and the surrounding area. By making a donating process this simple, our hope is that it implores local residents to provide our charity with donations that enable us to continue our mission of getting people with kidney disease the support they need.
AKS accepts a wide variety of items as donations, including clothes, books, toys, electronics, non-upholstered furniture, cookware, linens, and more. The proceeds those items generate are donated to charities such as the American Kidney Fund, which provides financial assistance for treatment-related expenses to people with kidney disease and educational programs to people at risk of developing the life-threatening illness, among other services. In 2012, the AKF spent 97 cents of every dollar on kidney-disease related programs and services, so whether you make a clothing donation, furniture donation, or donate other household items to our charity, you can feel confident knowing that your donation is going to support a great cause.
Scheduling a donation pickup from your home in Irving, Texas, is easy. You can:
Use our online form or call us to schedule our uniformed drivers to collect items you are interested in donating
Join our call list, and we'll notify you when we will be in your area collecting donations during our regular pickup schedule
AKS welcomes donations from residents throughout Irving, TX, and the surrounding area. Contact us today to make a donation, and feel free to always drop off donations for AKS at any Value World thrift department store.