Furniture Pick Up in Dallas – Donate Furniture to AKS and Support Kidney Disease Patients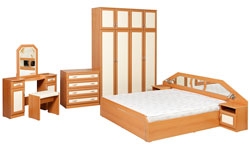 American Kidney Services (AKS) offers furniture pick up services for Dallas residents who want to donate furniture to a great cause. Donating dining tables, bedroom sets, end tables, dressers, and other non-upholstered household furniture to our organization will help support the American Kidney Fund, which provides financial assistance to patients suffering from chronic kidney disease. More than 26 million Americans have kidney disease, and many need monetary support for necessary treatment, like dialysis. Our charitable organization is determined to help those patients get the financial aid they need.
To take advantage of our furniture pick up service, you simply need to call our organization or use our online form to join our regular pickup schedule or to request a special pickup from your residence. You can also donate furniture by taking it to one of the two Dallas-area Value World locations.
In addition to non-upholstered furniture, you can donate a wide variety of items to our Dallas charity, including:
Men's, women's, and children's clothing
Shoes
Books
Toys, including video game consoles
Linens
Cookware
Decorative items
Home electronics, including TVs and stereos
Small appliances
And much more
If you would like to make a furniture donation to our Dallas charity and would like to schedule our organization to pick up the furnishings from your home, please contact AKS today. We gladly welcome donations from residents throughout Dallas and all surrounding communities, including Irving, Plano, Carrollton, and Addison.