Make a Donation in Grand Prairie, TX, and Help Provide Assistance to People with Kidney Disease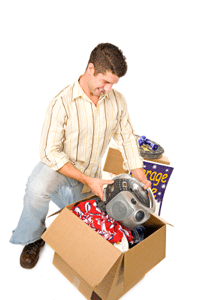 If your goal is to make a donation to charity that benefits people in need and you live in or near Grand Prairie, Texas, then you should strongly consider donating to American Kidney Services (AKS). Our charitable organization's mission is to support other charities in the fight against kidney disease. To accomplish that, we accept donations of common household goods, and donate the proceeds those items generate to the American Kidney Fund, a nonprofit charity that provides direct financial aid for treatment-related expenses to people with kidney disease. There are roughly 31 million Americans who are currently affected by kidney disease, and many struggle to meet the financial requirements for adequate care. A generous donation to our charity can enable kidney disease sufferers to receive dialysis treatments and other medical care.
You can make a charitable donation to AKS in the following ways:
Call us or use our online form to schedule a free donation pickup from your home or business in Grand Prairie, TX. Our uniformed drivers collect donations Monday through Saturday from 6:30 a.m. until dark, and you can schedule us to pick up your items when it's most convenient for you.
Schedule a special donation pickup if you have a large quantity of items to donate. Special pickups are conducted on Saturdays and are ideal if you have leftover goods from a garage sale, church sale, or community sale.
Drop off a donation at Value World. The local thrift department stores accept donations on our behalf during regular business hours.
Whether you donate books, toys, clothes, electronics, non-upholstered furniture, decorative items, cookware, or other goods, know that your contribution to AKS will help support a great cause. Residents of Grand Prairie, Texas, can contact us today to make a donation, or to receive more information regarding what items we accept as donations. Also, feel free to join our call list so we can notify you when we will be collecting donations in your area. AKS is a qualified 501(c)3 charitable organization, so every donation to our charity is tax deductible*.
*To the fullest extent allowed by law