Free Donation Pickup Services for Residents of Carrollton, TX & the Surrounding Area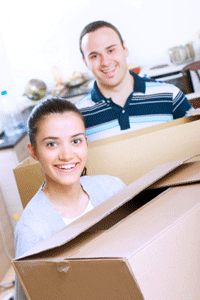 Making a donation to charity should never be a burdensome task, and at American Kidney Services (AKS), that is something we fully understand. In an effort to keep the donation process simple and hopefully encourage more donations from residents in Carrollton, TX, and the surrounding area, our charitable organization decided to offer complimentary donation pickup services. We make it possible for you to donate to a great cause without having to load items into your vehicle and drive them to another location. We will gladly come to your home or business to collect the goods you wish to give to our charity. It is easy to schedule AKS to make a donation pickup – just use our online form or call us to schedule our drivers to pick up the goods you wish to donate. We collect donations in Carrollton, TX, Monday through Saturday from 6:30 in the morning until dark.
Some of the items our charity will pick up include:
Clothes and shoes for men, women, and children
Non-upholstered furniture
Electronics
Toys
Books
And more
All donations to AKS are tax deductible*, and they help generate funds that go toward supporting people who have been diagnosed with kidney disease, an illness that affects more than 31 million people nationwide.
If you are interested in donating to our charity, please contact AKS today or join our call list. If you would rather drop off items at a donation center instead of scheduling a donation pickup from your home or business in Carrollton, TX, you can take items to any Value World thrift department store.
*To the fullest extent allowed by law