Donate in Lancaster, TX – Donations to AKS Benefit People with Kidney Disease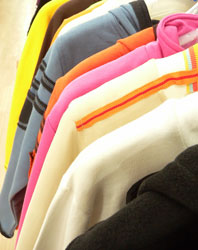 Did you know that you can donate many items that can easily be found around your Lancaster, Texas, home in an effort to support people with kidney disease? It's possible by choosing to donate those goods to American Kidney Services (AKS). Our charitable organization accepts a wide variety of common household items as donations, including clothing, electronics, non-upholstered furniture, small appliances, toys, books, and more. The items that are donated to our charity generate proceeds that go to support programs of the American Kidney Fund (AKF). The AKF provides kidney disease patients in need with direct financial support to cover expenses related to necessary medical care, such as dialysis treatments.
While some charities in the Lancaster, TX, area may require you to bring items you want to donate to a donation center, AKS offers free donation pickup services. You can schedule a donation pickup by following these simple steps:
Bag or box the items you would like to donate
Call us or use our online form and schedule a pickup (we pick up items Monday through Saturday from 6:30 a.m. until nightfall)
Place the items you want to donate outside of your home on the scheduled pickup day
However, if you would rather drop off items at a donation center, Value World thrift department stores accept donations on behalf of our charitable organization during regular business hours.
Contact AKS today if you would like to donate to our charity and help support our mission of providing assistance to people with kidney disease. We welcome donations from Lancaster, TX, and encourage residents in the area to join our call list if they are interested in donating.