Donate Clothes in Addison, TX, to Help Fight Kidney Disease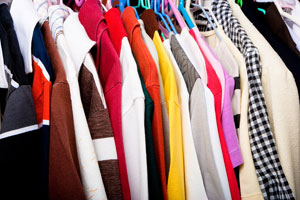 Residents of Addison, Texas, and the nearby communities can donate clothes to American Kidney Services (AKS) and help us in our mission to support the fight against kidney disease. The funds generated from donations we receive enable us to provide support to charitable organizations devoted to helping people with chronic kidney disease, a condition affecting an estimated 31 million men, women, and children in the United States.
When you donate your clothes to AKS, your contribution allows us to continue supporting programs and services, such as those offered by American Kidney Fund (AKF), that give financial aid to the many kidney disease patients struggling with the high cost of their medical care. In 2013, AKF ensured that 87,000 dialysis patients received the treatments they needed by helping with health insurance premiums and other medical expenses.
The clothes you donate to AKS can truly make a difference in the lives of kidney disease patients. When you're ready to give away your children's clothing or items taking up space in your closet that you no longer wear, you can bring them to any local Value World thrift department store during normal business hours, or take advantage of the complimentary donation pickup service available to Addison, TX, area residents. Just follow these simple steps to donate your clothes, along with any other household items you no longer need:
Call AKS or use our online form to arrange a pickup.

Bag or box the goods you want to donate.

Label the container(s) "AKS."

Place your donations outside your house on your scheduled collection day.
It's so easy to donate clothes to AKS and help us continue providing support to valuable programs for kidney disease patients. Contact us for more information on donating in the Addison, TX, area.