Free Charity Pickup Services Available for Residents of Dallas, Irving, Plano & Surrounding Communities from American Kidney Services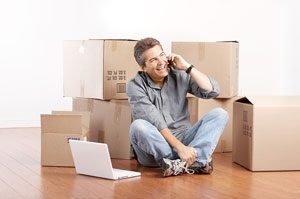 American Kidney Services (AKS) offers free charity donation pickup services in Dallas and the surrounding area, giving local residents the ability to donate to a great cause without having to transport items to a donation center. Donations to AKS benefit people who are suffering from kidney disease, a life-threatening illness that affects more than 31 million Americans. Proceeds generated from the sale of items donated to AKS are used to support programs of the American Kidney Fund, a charitable organization that provides direct financial aid to kidney disease patients. With convenient and complimentary charity pickup services in place, AKS makes it easy to make donations that can have an impact of these people in need.
Residents of Plano, Mesquite, Grand Prairie, Carrollton, and other communities near Dallas, TX, can schedule our charity pickup services by calling us at (214) 275-8808 or using our online form. Our uniformed drivers collect donations Monday through Saturday from 6:30 a.m. until dark, so you can choose a time for a donation pickup that is convenient for you.
You can donate a wide variety of items to AKS, including:
Clothing and shoes
Electronics
Non-upholstered furniture
Toys
Books
Housewares
And more
Contact AKS today if you would like to donate items and take advantage of our complimentary charity pickup services. Also, feel free to join our call list so we can notify you when we will be in your community conducting our charity pickup services during our regular rotational schedule. If you would like to drop off a donation for charity, Value World thrift department stores accept donations on behalf of our organization. We welcome donations from residents in Dallas, Plano, Carrollton, Mesquite, Coppell, Rowlett, and other nearby communities.