A Worth Charity Accepting Furniture Donations in Dallas, TX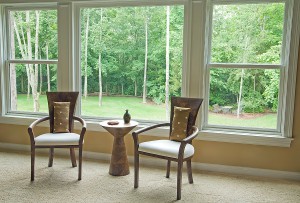 Have you recently purchased new furniture for your Dallas home and are now wondering what to do with your unwanted items? You could take them to the dump, but then they'd just be sitting there taking up space in a landfill. There is an alternative that can put your old furniture to good use – make a donation to AKS Dallas. We are a registered 501 © (3) organization that accepts all kinds of furniture donations, and we give all net proceeds from the donations to patients battling kidney disease via the American Kidney Fund.
What Furniture Donations Does AKS Dallas Accept?
We accept many different kinds of furniture donations, providing that the furniture is in fairly good shape and can be considered reusable. Some of the items we will gladly accept include:
Dining room tables and chairs
Coffee tables and end tables
Sofas, loveseats, and lounge chairs
Patio furniture
Accent rugs
Bookshelves
Small china cabinets and TV stands
Bed frames, including headboards and foot boards
Items We Cannot Accept
Unfortunately, there are a number of items we are not able to take. This is because some items are considered to be environmental hazards by the government and must be disposed of at approved sites. Some kinds of furniture donations we are not able to accept are:
Mattresses and TVs
Large armoires
Cribs and baby beds
Treadmills
Office furniture and entertainment centers
Large appliances
To make a donation of approved furniture, all you need to do is fill out our online form, which will put you on our list for pickup. Then, we will let you know when one of our uniformed drivers will be in your area. When the day comes for pickup, just put your furniture donation on the curb and label it "AKS."
If you have questions about the items we can accept for furniture donations, or to learn more about how to donate, contact AKS Dallas today.