How to Donate to Dallas Charity AKS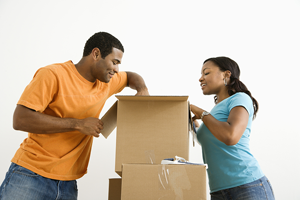 Knowing how to donate to Dallas-based charity American Kidney Services is an important part of ensuring the process of making a charitable contribution to our organization is easy for you and us. We need your donations so that we can continue our mission of providing support to the American Kidney Fund, which offers direct financial assistance to kidney disease patients for treatment-related costs. Our attempt was to make donating to our organization simple and stress-free so that you would be encouraged to continue to give us much-needed donations in the future.
To have us pick up donations from your home, call us or fill out our online form to join our regular pickup schedule or to request a special pickup. Then, you should clearly label all bags and boxes containing the items you wish to donate with "AKS." Finally, place the items outside your home so our drivers can see them clearly from the street. We'll pick up your donation and leave a tax receipt (all donations to AKS are tax deductible*). You can also take items you wish to donate to any Dallas-area Value World thrift department store.
You can donate a wide variety of items to our Dallas charity, including:
Clothes
Shoes
Furniture
Linens
Toys
Books
TVs
And much more
If you would like to receive more information on how you can donate to our charitable organization, including locations for our donation centers, contact us today. AKS proudly accepts donations from residents throughout Dallas and all surrounding communities, including Rowlett, Seagoville, Carrollton, Sachse, Plano, Highland Park, and Grand Prairie.
*To the fullest extent allowed by law