Making Donations in Grand Prairie, TX, is Simple Thanks to American Kidney Services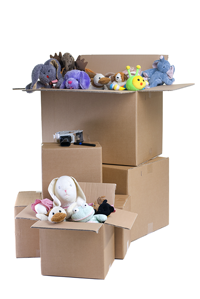 Making donations to charity should be simple, and at American Kidney Services (AKS), that's something we fully understand. We have aimed to give people in Grand Prairie, Texas, and the surrounding area several stress-free methods of donating to take advantage of, hoping it encourages local residents to regularly make charitable donations to support our mission of helping kidney disease patients. Items such as clothes, furniture, toys, books, cookware, linens, and electronics that are donated to AKS help kidney disease patients struggling to cover the costs of adequate treatment receive financial assistance for medical expenses.
You can make donations to our charitable organization in the following ways:
Schedule a donation pickup – Use our online form or call us to schedule our uniformed drivers to collect donations from your home or business in Grand Prairie, TX. We make donation pickups in the area Monday through Saturday from 6:30 a.m. until dark, and this service is free of charge.
Request a special pickup – This complimentary pickup service is ideal for people who have large quantities of items to donate, such as goods left over from a community sale, estate sale, garage sale, or church sale. We conduct special pickups on Saturdays.
Make a donation drop off – Value World thrift department stores accept donations on behalf of our charity during regular business hours.
If you would like to make charitable donations to AKS, please contact us today. We encourage residents of Grand Prairie and other communities in Texas to join our call list if they are intersted in donating so we can notify you when we will be in your area collecting donations during our regular pickup schedule.