Make a Donation in Plano, TX, and Help People with Kidney Disease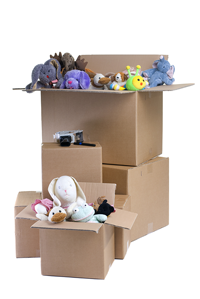 If making a donation to charity that supports a worthwhile cause is important to you, then you should consider donating to American Kidney Services (AKS). Our charitable organization uses donations from residents of Plano, Texas, and the surrounding area to provide support to people with kidney disease. Kidney disease is a common but preventable condition that is affecting the lives of roughly 31 million Americans, with millions more at risk. It currently ranks as the nation's ninth-leading cause of death, and it's an illness that can lead to a wide variety of other health problems, such as heart attack, stroke, and kidney failure. Every donation to our organization helps fund valuable programs and services of the American Kidney Fund, one of the top nation's top charities dedicated to fighting kidney disease.
The items AKS will accept as a donation includes:
Clothing and shoes
TVs and other electronics
Coffee tables, dinettes, and other non-upholstered furniture
Toys
Books
Cookware
Silverware and glassware
Small appliances
Decorative items
And more
Donating to AKS is easy. We offer free donation pickup services in Plano, Texas, and the surrounding area. Call us or use our online form to schedule our drivers to pick up donations from your home or business, or join our call list and we'll notify you when we will be in your area collecting donations during our regular pickup schedule. You can also donate to AKS by taking items to any Value World thrift department store.
Contact us today to make a donation to our charity. AKS welcomes donations from residents in Plano, TX, and those in all surrounding communities.