Donation Pick Up Services for Residents of Sachse, TX & Nearby Communities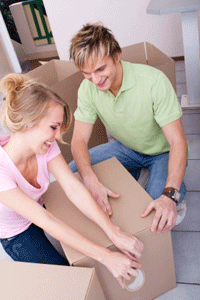 Thanks to the free donation pick up services offered by American Kidney Services (AKS), making a charitable donation has never been easier for residents of Sachse, Texas, and surrounding communities. Our charity will gladly send uniformed drivers to homes and businesses in the area to collect items that you want to donate. Rather than going through the trouble of loading items into your car and driving them to a local donation center, you can take advantage of our complimentary service and still have your donations support an outstanding cause. Donations to AKS benefit people with kidney disease, a life-threatening illness that affects roughly 31 million individuals nationwide.
To schedule a donation pick up, just call AKS or fill out our online form. We collect donations in Sachse, TX, and nearby communities Monday through Saturday from 6:30 in the morning until nightfall. Items we accept as donations include:
Clothing and shoes for men, women, and children
Televisions, stereos, and other electronics
Non-upholstered furniture
Toys
Books
Cookware
Linens and blankets
Antiques and decorative items
And more
AKS is a registered 501(c)3 charitable organization, so all donations are tax deductible*. Be sure to ask our drivers for a donation receipt when we pick up your goods.
Contact AKS today to schedule a donation pick up or to learn more about how donations to our charity benefit people with kidney disease. Residents of Sachse, TX, and all surrounding communities can donate as often as they would like.
*To the fullest extent allowed by law