Make a Donation in Garland, TX, and Support Kidney Disease Patients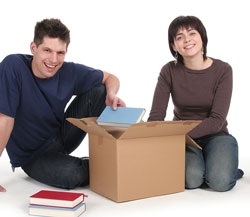 Every time residents of Garland, Texas, make a donation to American Kidney Services (AKS), it can help people who have been diagnosed with kidney disease receive much-needed medical treatments. Donations to our charitable organization help fund programs and services of the American Kidney Fund (AKF), a nonprofit charity that provides direct financial aid for treatment-related expenses, enabling kidney disease patients struggling to make ends meet receive dialysis. In 2012 alone, the AKF provided dialysis treatments to more than 84,000 people nationwide. With more than 31 million Americans suffering from kidney disease, though, it emphasizes just how great a donation to our charitable organization can be.
Finding items that will serve as a worthwhile donation to AKS is easy, as we accept a number of common household goods. You can donate clothes, electronics, non-upholstered furniture, small appliances, cookware, toys, books, antiques, artwork and many more items and make a tremendous impact in the lives of people suffering from kidney disease. Donating to our charitable organization is simple. You can:
Call us or use our online form to schedule a complimentary donation pickup from your home or business in Garland, TX. Our uniformed drivers pick up donations Monday through Saturday from 6:30 a.m. until dark. We also perform special donation pickups – ideal for large-quantity donations, like items left over from community sales and garage sales – on Saturdays.
Drop off a donation for AKS at any Value World. The thrift department stores accept items you wish to donate to our charity during regular business hours.
Contact us today if you are interested in making a donation that will benefit people with kidney disease. AKS welcomes donations from residents of Garland, Texas, and all surrounding communities. Feel free to join our call list so we can notify you when we will be in your area collecting donations during our regular pickup schedule.