Donation Centers for Dallas Charity AKS Include Area Value World Locations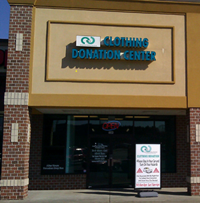 Using donation centers in Dallas is a good way to make a charitable contribution to American Kidney Services (AKS), and we're proud to have Dallas-area Value World thrift department stores to accept donations on our behalf. When you take clothing, furniture, toys, linens, cookware, home electronics, and other items to Value World, your generous contribution will go toward aiding patients with chronic kidney disease. The proceeds our charity generates support the American Kidney Fund (AKF), which has been recognized by Reader's Digest as one of America's top charities. The AKF offers direct financial support to kidney disease patients, and many among the 26 million Americans who have kidney disease need this financial aid to cover costs of dialysis and other treatments. Donating to our organization is simple and it benefits a tremendous cause.
Here are the locations of the Value World donation centers in Dallas so you know where to donate:
2223 S. Buckner Blvd., Dallas, TX, 75227
2594 Gus Thomason Road, Dallas, TX, 75228
Donations for AKS are accepted only during regular business hours (Monday-Saturday 9 a.m. to 9 p.m.; Sunday 10 a.m. to 6 p.m.). All donations to AKS are tax deductible*.
If you would like to get more information on how to donate items for AKS to Value World, our donation centers in Dallas, please contact us today. If you can't make a donation drop off, AKS offers donation pickup services for residents of Dallas and all surrounding communities, including Plano, Mesquite, Grand Prairie, and Farmers Branch.
*To the fullest extent allowed by law