Residents of Sachse, TX, Can Donate to American Kidney Services and Help Provide Support to Kidney Disease Patients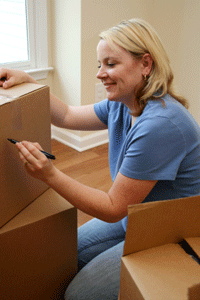 Choosing to donate to charity is a great way to make an impact in the lives of people in need. Residents of Sachse, Texas, and the surrounding area have the opportunity to provide assistance to people affected by a life-threatening illness when they make the decision to donate to American Kidney Services (AKS). Donations to our charitable organization benefit individuals who are suffering from kidney disease, an illness that affects approximately 31 million people nationwide and currently ranks as the ninth-leading cause of death in the United States. Many people with kidney disease struggle to cover the costs of adequate medical care, but AKS, in conjunction with American Kidney Fund (AKF), work hard to correct that. When local residents donate clothes, toys, books, non-upholstered furniture, and other goods to our charity, it generates funds that go to support programs of AKF, which provides direct financial aid for dialysis and other medical treatments to kidney disease patients.
If you are interested in making a donation, just follow these simple steps:
Gather the goods you want to donate
Bag or box those items
Mark those packages "AKS"
You can then donate your goods to our organization in the following ways:
Call us or use our online form to schedule a free donation pickup. We have a regular rotational pickup schedule that operates Monday through Saturday from 6:30 a.m. until dark. On the scheduled collection day, just place the items you want to donate outside of your Sachse, TX, area home, and we'll take care of the rest.
Drop off the items at any local Value World thrift department store. These donation centers accept items on behalf of our charity during regular business hours.
Be sure when you donate to ask for a tax receipt. AKS is a registered 501(c)3 charitable organization, so all donations are tax deductible.
Contact AKS today if you would like to donate and help support our mission of providing aid to kidney disease patients in need, and feel free to join our call list. Our charity welcomes donations from residents of Sachse, TX, and all surrounding communities.