Donate in Richardson, TX – Make Tax-Deductible* Donations That Benefit Kidney Disease Patients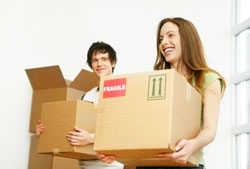 When residents of Richardson, Texas, donate goods to local charity American Kidney Services (AKS), it helps support our charity's mission of providing assistance to people with kidney disease. However, there is an added benefit for those who donate: potential tax benefits*. Because AKS is a qualified 501(c)3 charitable organizations, donations to our charity are tax deductible*. So, you not only help others when donating to AKS, but you also have an opportunity to benefit yourself.
You can donate a wide variety of items to AKS, including:
Clothing and shoes
TVs, stereos, and other electronics
Non-upholstered furniture
Toys
Books
And much more
At AKS, we make it easy to donate to our charity. We provide complimentary donation pickup services for homes and businesses in Richardson, TX, and the surrounding area. You can schedule donation collections, which are performed Monday through Saturday from 6:30 a.m. until sundown, by calling us or filling out our online form, or you can join our call list to be notified when we will be in the area picking up donations during our regular schedule. Additionally, you can drop off items you want to donate at Value World thrift department stores, which serve as AKS donation centers. Whichever donation method you choose, just be sure to ask for a tax receipt*.
To learn more about how donating to AKS impact the lives of people with kidney disease, or to receive more information on the items you can donate to our charity, please contact AKS today. We welcome tax-deductible* donations from residents throughout Richardson, TX, and the surrounding area.
*To the fullest extent allowed by law