Donate in Allen, TX – Help Support People with Kidney Disease By Making Donations to American Kidney Services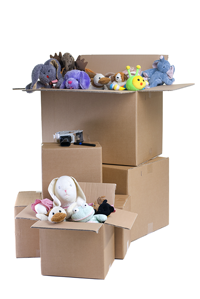 When residents of Allen, Texas, donate goods to local charity American Kidney Services (AKS), people facing a life-threatening illness are the ones who benefit. Donations to our charitable organization go to support men, women, and children with kidney disease, which affects more than 31 million people nationwide and ranks as the ninth-leading cause of death in the U.S. Making the decision to donate to our charitable organization allows us to continue supporting charities dedicated to the fight against kidney disease.
How do the items you donate benefit kidney disease patients? The proceeds generated from goods donated to our charitable organization help support programs of the American Kidney Fund (AKF), a nonprofit charity that provides direct financial aid for necessary medical care to kidney disease patients. Donating items to AKS, in conjunction with the AKF, helps people with kidney disease who are struggling to meet the costs of adequate treatment to undergo dialysis.
You can donate a wide variety of goods to AKS, including:
Clothing and shoes for men, women, and children
Electronics, such as TVs and stereos
Non-upholstered furniture, such as dining tables and bedroom sets
Small appliances, such as toasters and microwaves
Toys, including board games
Books
And much more
If you would like to donate to AKS, schedule a complimentary donation pickup from your Allen, TX, home or business by calling us or using our online form. We pick up donations Monday through Saturday from 6:30 a.m. until sundown. You can also drop off items you want to donate to our charity at Value World thrift department stores.
Donate to AKS today and make a different in the lives of kidney disease patients in need. Contact us for more information about our charity. We encourage residents of Allen, TX, and the surrounding area to join our call list.