Clothing Pickup Services Available for Residents of Plano, TX & the Surrounding Area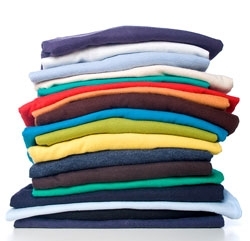 American Kidney Services (AKS) makes donating clothes to charity easy with free clothing pickup services in Plano, Texas, and surrounding communities. We will gladly visit homes and businesses in the area to collect new and gently-used clothes that are no longer wanted or needed, offering the chance for local homeowners and business owners to get rid of clutter in a manner that helps people in need. All you need to do to arrange for a clothing pickup is to bag or box the clothes you want to donate and schedule AKS drivers to make a donation collection. Then, on the scheduled day, place the clothing you intend to donate outside of your home or business in Plano, TX, and we'll take care of the rest.
AKS accepts clothes for men, women, and children. Some of the items we will collect in a clothing pickup include:
Polo shirts
T-shirts
Jeans
Slacks
Shorts
Dresses
Sweaters
And more
Clothing donations to AKS benefit people who are suffering from kidney disease, an illness that affects approximately 31 million people nationwide. All donations made to our charitable organization generate funds that, in conjunction with charities like the American Kidney Fund, help provide direct financial support to kidney disease patients who are struggling financially to cover the costs of adequate medical care.
Call us or use our online form to schedule a clothing pickup from your Plano, TX, home or business. ContactAKS today for more information on other items you can donate, and feel free to join our call list.