Need a Charity to Pick Up Your Donations? Residents of Rowlett, TX & the Surrounding Area Can Rely on AKS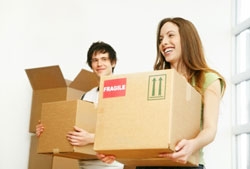 If you have clothing or other goods you want to donate but need a charity to pick up those items from your Rowell, Texas, home or business, then make American Kidney Services (AKS) your charitable organization of choice. We offer free donation pickup services in the area, giving local residents the opportunity to support a great cause without having to transport items to a donation center. To schedule drivers representing our charity to pick up the goods you would like to donate, just call us or use our online form. We accept a wide variety of items as donations, including clothing, electronics, non-upholstered furniture, books, toys, home décor, and much more. We collect donations in the Rowlett, TX, area Monday through Saturday from 6:30 a.m. until nightfall.
Here are a few of the reasons to consider donating to AKS:
Help others in need – All donations to our charity benefit people with kidney disease, a life-threatening illness that affects roughly 31 million people nationwide. Your generous contributions help produce proceeds that support programs of the American Kidney Fund, which provide direct financial aid to kidney disease patients for treatment-related expenses.
Tax benefits – AKS is a registered 501(c)3 organization, so donations to our charity are tax deductible*. We provide tax receipts upon request.
If you would like to schedule our charity to pick up items from your Rowlett, TX, home or business, please contact us today. You can also drop off donations for AKS at any Value World thrift department store.
*To the fullest extent allowed by law