AKS Offers Free Charity Pick Up Services to Residents of Carrollton, TX & the Surrounding Area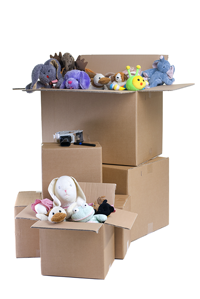 Residents of Carrollton, Texas, that are looking for a charity to pick up donations from their home or business should look no further than American Kidney Services (AKS). Our charitable organization picks up items free of charge, giving people in the community an opportunity to donate to a great cause without having to be burdened with transporting items to another location. All donations to AKS support valuable programs and services for people with kidney disease, a life-threatening illness that affects roughly 31 million people nationwide. The proceeds generated from items given to our organization are used to provide direct financial assistance to kidney disease patients for treatment-related expenses.
Some of the items you can have our charity pick up include:
Clothing and shoes
Home décor
Electronics
Non-upholstered furniture
Toys
Books
Small kitchen appliances
Cookware
Antiques
And more
After you have bagged or boxed the items you wish to donate, just call us or use our online form to schedule a complimentary pickup. Our uniformed drivers collect donations in Carrollton, TX, Monday through Saturday from 6:30 in the morning until nightfall. You can also join our call list, and we'll gladly notify you when we will be in the area picking up donations during our regular schedule.
To learn more about how donating to our organization benefits kidney disease patients, or to schedule our charity to pick up a donation, please contact AKS today. We serve Carrollton, TX, and all surrounding communities.