Donating to Local Charities is a Great Way for Residents of the Irving, TX, Area to Help Others While Clearing Out Unwanted Items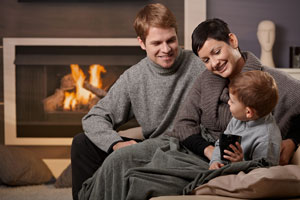 American Kidney Services (AKS) is one of several local charities that accepts donated goods from residents of Irving, Texas, and the nearby communities to help people in need. What sets us apart from others, however, is our singular focus on supporting the fight against kidney disease. We take the proceeds generated from donated clothing and other household items to help fund the programs of charities that assist individuals with chronic kidney disease. In this way, we make sure the goods we receive serve a worthy purpose, in addition to providing a convenient way for residents to clear out unwanted items that are still quite usable.
As part of our effort to encourage more giving so that we can continue supporting the charities fighting kidney disease, we make it easy to donate to AKS. We offer a free at-home donation pickup service, not available from many other charities, to residents of the Irving, TX, area who follow these simple steps:
Bag or box the items for donation.
Label the containers "AKS."
Call us or use the online form to schedule a pickup.
Place the donation outside the house on collection day.
Local Value World thrift department stores will also accept donations on behalf of AKS for those people who'd rather deliver their items themselves.
Contact AKS today to learn more about donating. We are proud to be one of the charities whose mission is clear and offers residents of the Irving, TX, area a reputable organization for their donations.